Carol learned her life modelling and practical sculpture skills at Buckinghamshire Chilterns University College (then High Wycombe College of Technology and Art)
On the basis of these achievements St Martin's School of Art accepted her to study under Sir Anthony Caro and Phillip King on the Advanced Post Graduate Sculpture course.
After that the opportunity arose to work from a studio in the Barbican, London, working with the materials and metals she had been taught to use whilst at St Martins. When the studios closed she moved to Guildford and built her own studio in her garden
During this period she focussed on her skills as an Animalier developing her passion for interpreting the mood and movements of her animal subjects and portraying their musculature with anatomical precision.
"I am passionately interested in the muscular form, movement, and power of the animals that I model. I aim to catch their vitality, nature and personality without compromising the anatomical integrity of the sculpture." 
Carol Orwin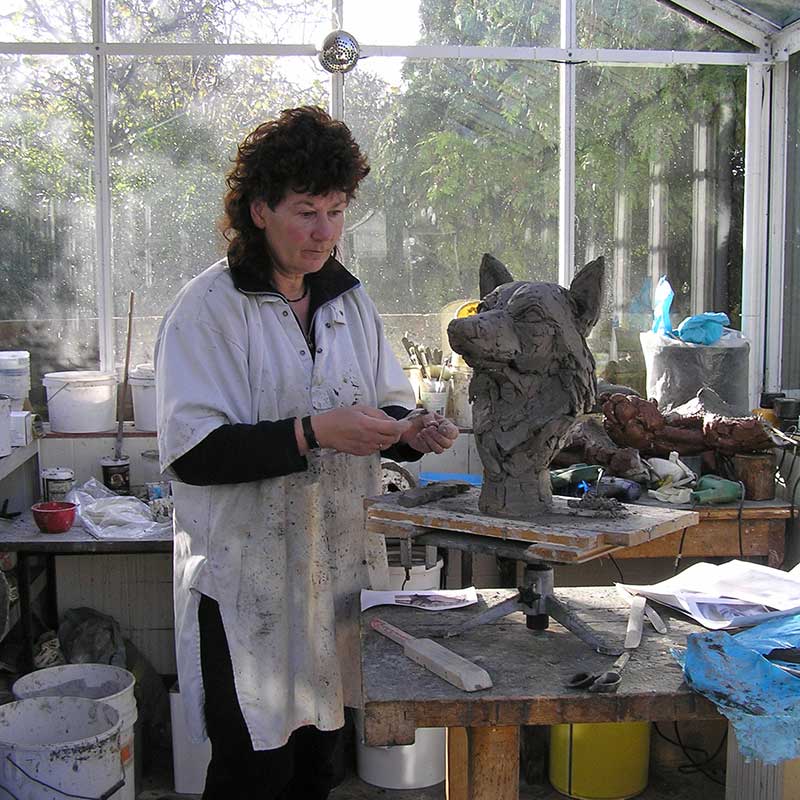 Her research is meticulous, her observation acute and her modelling skills direct and vibrant. Her mastery of the casting process enables her to retain complete control over the finished sculptures including surface finish and patination.
Carol has her work in collections in France, Israel, South Africa, Australia, New Zealand, America, Canada, Holland, Denmark and Sweden.
She passed on her skills through teaching and taught Sculpture in Adult Education Centres until 2013. She still gives demonstrations about casting and patination.